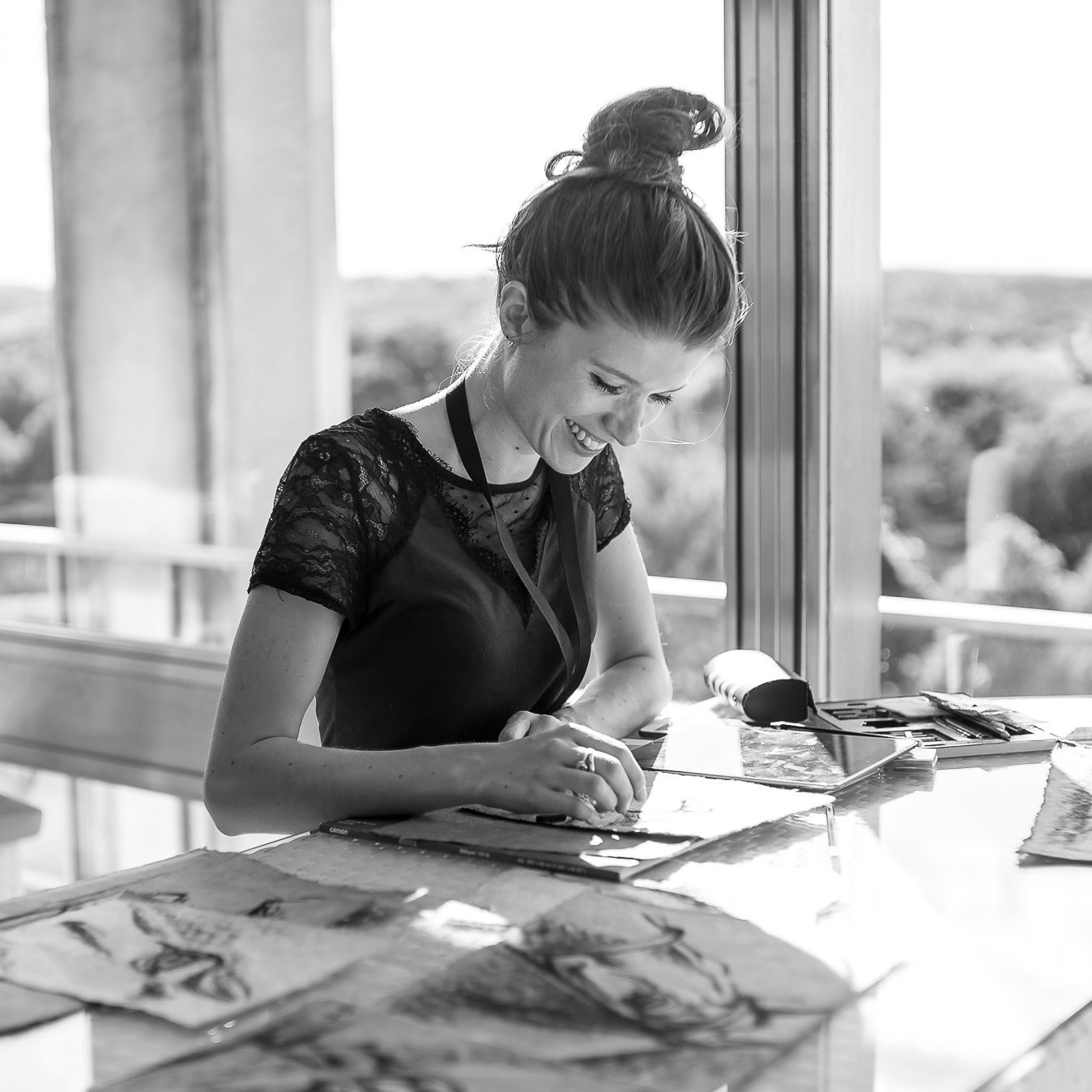 As far as I can remember, I have been a passionate horse lover and dedicated draftswoman.
I started drawing these beautiful beings quite naturally. Drawing is my way of paying tribute to horses, to their elegance, their grace and pride, in a different way than by photographing them.
One thing leading to another, I have become interested in drawing other living creatures, and especially our dear pets.
I learnt how to draw by myself while studying agronomy. These scientific studies turned out useful in a certain way, as they have enabled me to make really realistic portraits based on photos.
As days passed by, my passion grew and it became clear to me that I wanted to make a living out my drawings; I wanted to be a full-time artist.
Life really can be full of surprises! Today, I devote myself to equine and animal portraits. But also to original artworks about every kind of subject that inspire me: ballerinas, bodies, wildlife...